Grown on the uppermost slopes of the vineyard the pinot noir vines enjoy baking summer heat and maximum air flow from the sea breeze. The fruit is thinned to enhance flavour concentration and full leaf removal maximises sunlight exposure and ripening.
A trio of girls created this blushing pink pinot rosé. Julie planted the vines in 2004 then formed a viticulture team with Rhiannon to grow the grapes, which were then hand-picked for our winemaker Emmanuelle. The grapes were destemmed and left on skins for 12 hours to extract the delicate pink colour from the skin. A long cool ferment retained the juicy flavours and aroma, with light lees stirring to enhance texture.
Tasting Notes
Aromas of red berries and florals lead to lush flavours of strawberries and cream with a whisper of sweetness and lingering juiciness.
Perfect with a cheese board or seafood platter on balmy summer days. Enjoy now or in the next 3 years.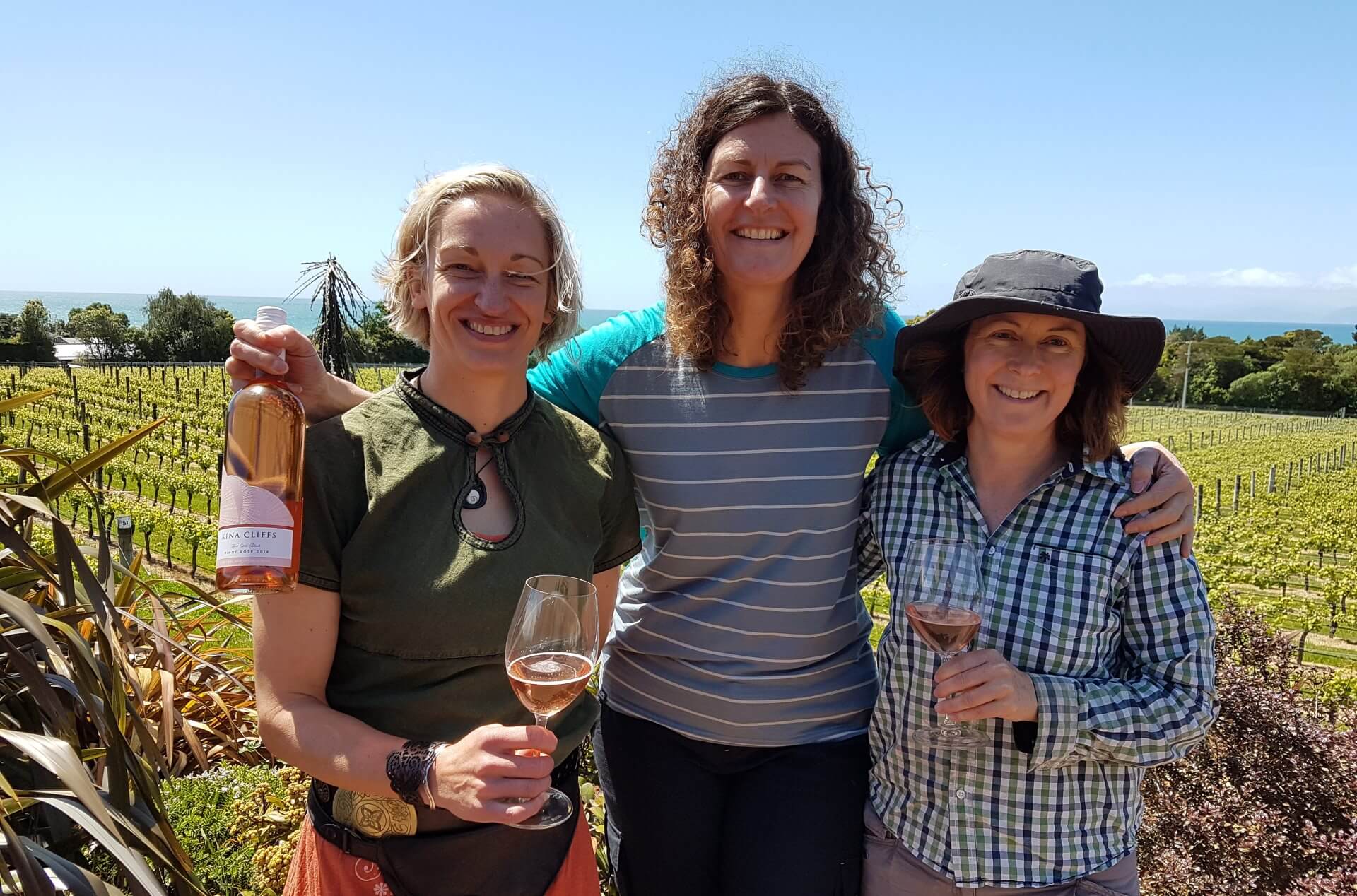 The Three Girls - Emmanuelle, Julie and Rhiannon - Summer 2019